Expeditionary Learning: What is it and Why Does it Work?
Posted by
I began my journey with Expeditionary Learning (EL) in 2004 after being approached about an opportunity to start a new school in my district. The concern was that our district had too many students not completing high school, or who were otherwise not being successful at the large comprehensive high school for various reasons. Our mission was to create a new type of learning environment for these students who struggled in school or who just needed something different in order to find their success. Expeditionary Learning was a key part of the solution.
Creating our new EL school was hard, definitely the hardest work I've ever done. However, it was also the most rewarding and most worthwhile endeavor of my professional career. The thing is, we set out to create a school that didn't fit into the mainstream box of what a school should be or how kids should spend their time. We were in the business of creating learners, not students. Although these may sound interchangeable to people outside (and unfortunately to some inside) the field of education, they are not at all.
Growing up I was a self-described "good student." The vast majority of my learning processes consisted of listening to the teacher talk at me, occasionally talking to a partner when given permission, filling out worksheets or answering questions out of the book for homework, and, if I was lucky, completing a project. So, I listened dutifully, talked when appropriate, filled in every line, answered every question, and met every deadline. In short, I did well at these tasks and received good grades as a result. I was a good student. However, I couldn't have described what I had learned, although I must have learned something. Being able to articulate what I learned from a teacher, activity or course wasn't even on my radar. That wasn't my purpose. I was there to put in the time, check off the things I'd completed, make a positive impression on the teacher, and get a grade I felt that I (and my parents) could live with. Learning was the byproduct of being compliant and doing all of the things a good student should.
In contrast to my experiences, students at our EL school learn through projects and inquiry. They develop essential questions that lead to deeper learning and identify people in the community who can help them discover answers. Our students have spoken with people at the Department of Natural Resources, interviewed people with spinal cord and brain injuries, worked alongside farmers in fields, met with nutritionists, visited museums and worked with curators, interviewed dignitaries of other nations and monitored the local river for water quality (just to name a few). One class wrote, edited, and published an anthology as 7th graders. They created illustrations and poetry that they published and sold in calendars in the 8th grade. They organized, moderated, and produced the Rwandan genocide reconciliation memorial for the Midwest region as 9th graders. They participated in public debates on issues such as abortion and environmental regulation as 10th graders. They started community gardens and farmers markets while educating the public about food sources and nutritional choices as 11th graders. And they designed, revised, and implemented their own year-long standards-based passion project with community partners as 12th graders.
Our students keep portfolios of their learning, track their progress towards mastery of standards, and hold their own conferences with their parents to talk about their development each semester. They look at expert projects, revise and grade their own work, write self-reflections and receive teacher feedback on their development as mathematicians, historians, scientists, writers, musicians, citizens, etc. They organized community meetings to address bullying at the school and repainted the cafeteria to reflect the design principles of Expeditionary Learning. They present their learning and reflect on their journey as learners and self-advocates to panels of community members and content experts at key points in their 8th, 10th and 12th grade years.
Every structure and every conversation is intended to get students to think about and reflect on their development as learners, people, and citizens. If they miss a deadline, they apologize to the people they let down. Our students think, solve problems, make connections in the world around them, interact with each other, and engage in processes for producing high quality, meaningful work. They are curious, they advocate for their own development, and are metacognitive about what they don't understand and why. They enjoy learning for the sake of learning and are better students for it.
In creating an EL school, we were tasked with molding young people into the opposite of me in the best possible sense. When they came to us, our students weren't "good students" so they struggled to learn. Our mission, and the mission of all EL schools, is to make learning central; to create good students as a byproduct of being good learners and citizens. This is the essence of Expeditionary Learning.
What are your thoughts on expeditionary learning? Are there other types of learning environments we should explore? Share with us in the comments below, and on social media using #AmGradIndy.
_____________________________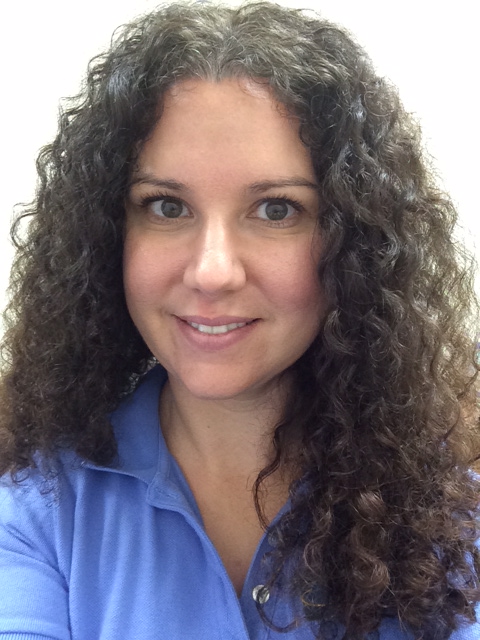 Sarah Weimer was a public school teacher in Indianapolis Public Schools and MSD Decatur Township for over ten years; six of which were spent starting up, teaching, and coaching at an Expeditionary Learning school. She is currently the Head of Curriculum and Instruction for the Christel House network of schools in Indianapolis.