American Graduate Champion: Barron Evans
Posted by
We celebrate Barron Evans as an American Graduate Champion!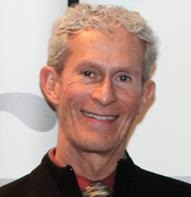 An American Graduate Champion commits their time, skills and resources to make sure that young people succeed. Barron is a champion for his role in being a United Way ReadUP mentor to 3rd graders in IPS for three years. He is also being recognized for his hard work in the community, local schools, and as a partner of WFYI.
We wish him the best as he starts his new career as Vice President Customer Strategy in Texas. We know Barron will continue to play an active role in improving educational outcomes for students, while creating a positive environment for youth in his new community.
Best of luck Barron! Thank you for being an American Graduate Champion!
__________
Who is your American Graduate Champion? We invite you to share your Champion stories on social media, and to challenge others to do the same.
Share your nomination on Facebook and Twitter using #AmGradIndy. Sign up to become an American Graduate or nominate someone here!